I recently had the pleasure of visiting The Bosham Gallery in West Sussex, who from June 1st to August 31st 2019 are hosting a superb exhibition by Michael Kenna consisting of 40 images produced over a 45 year period from 1973-2016.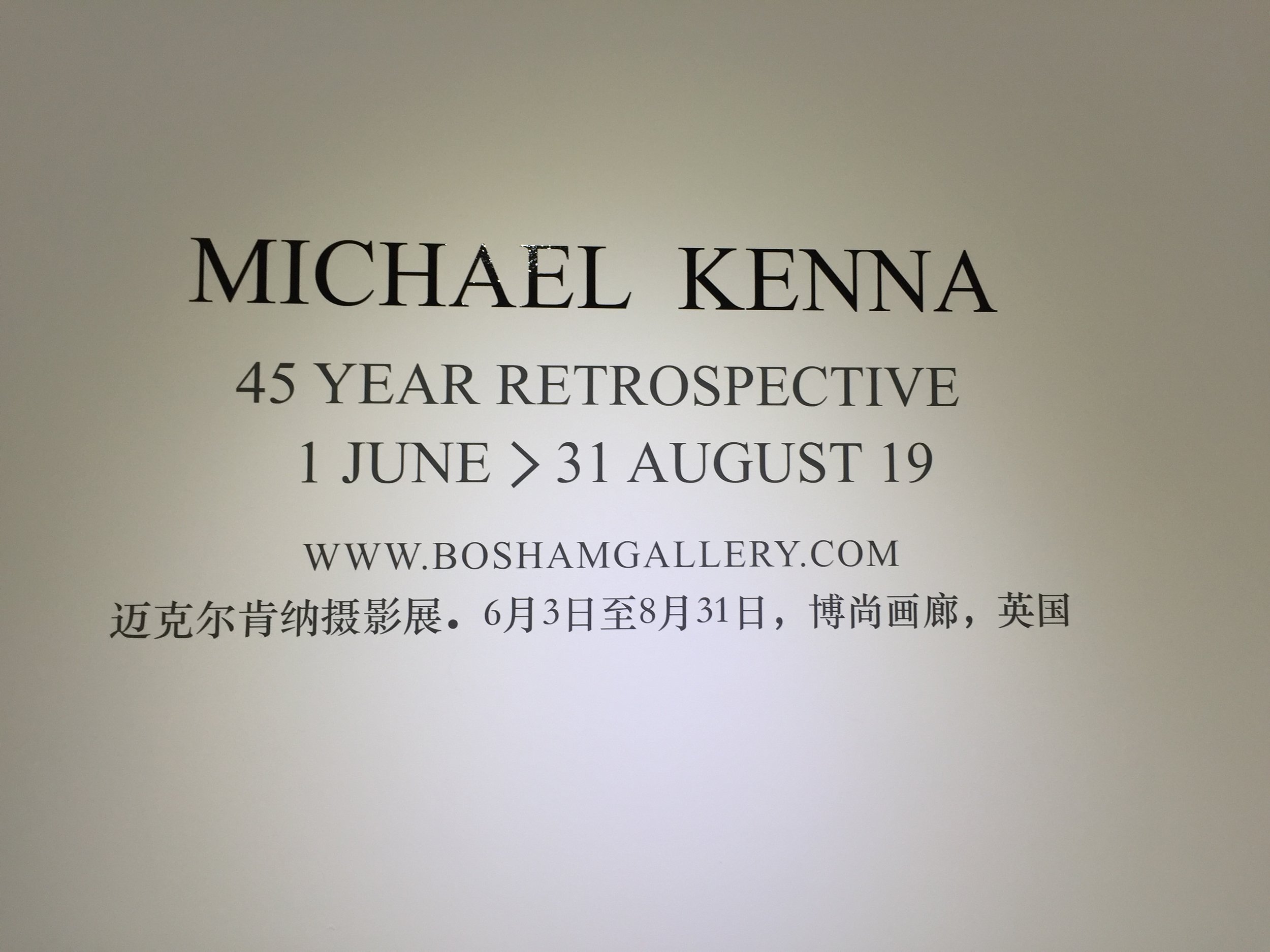 The exhibition itself was curated by Angus Hayward, who working closely with Michael (which apparently involved plying him with local ice cream) has put together a wonderful body of work and a real treat for the eyes.
Angus clearly has both a good understanding of the photographers work and vision, plus a true passion in what he does, which is evident here.The gallery has even taken the unusual step to give all of its valuable wall space to Michael, quite right to.This has clearly paid dividends with 32 pieces being sold as I write, something we should all feel good about as we strive to hold on to our independent gallery's.
Below is the galleries exhibition summery together with three short video clips filmed at the exhibition featuring Michael Kenna which Angus has kindly shared, along with a Photo Active podcast by Kirk McLhearn relating to the exhibtion giving the artists thoughts behind each body of work, which is well with a listen.
Exhibition Summery by Bosham Gallery.
Michael Kenna has held over 450 solo exhibitions in 40 countries, he has produced over 65 Monographs of his work, and perhaps the biggest testament to his collectability is the fact that over 110 museums worldwide have requested his work for their permanent collections. He is a remarkable artist who continues to make a significant contribution to the world of fine art photography.
All of his photographs are personally hand-printed in a traditional darkroom as silver gelatin prints, which is what gives them their unique luminance and depth. It is good to know that the silver halide crystals make the prints truly archival. They are all limited editions of either 25 or 45, and we encourage all collectors to buy early before Michael increases prices as the edition sells through until his final print. His work is sold in 30 galleries across the world - early editions start at £2000 and rise to over £10,000 by the time you reach the last number, so any of these would represent a good investment.
A series of short videos discussing the work filmed when Michael Kenna visited the exhibition.
Michael Kenna discusses his silver gelatin printing:
Michael Kenna explains that every print in each edition is unique:
Michael Kenna discusses his love of Japan and the trees that appear like ink drawings:
One hour audio podcast in gallery between Michael and New Yorker Kirk McElhearn https://www.photoactive.co/home/episode-44-kenna
The Bosham Gallery is certainly one to keep an eye on and sign up to their news letter, great job guys!